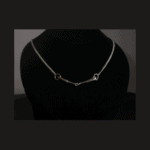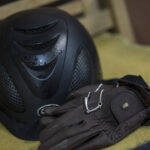 Art. 1024 Single bit on chain
2 500 kr
The lenght of the necklace is 42 cm / 16.5 inches.
Smycket är i massivt silver, finns även i 18 k guld samt går att designa själv med diamanter, gravering och dylikt.
//
The jewellery is in sterling silver but is available in 18 k gold. One can also individually design it with diamonds, engraving and such.
For more info contact Lena at info@lucofsweden.com
In stock (can be backordered)